OUR HIGH HOLIDAY SERVICES FOR 2015/5776
ARE OPEN TO ALL
To participate, just click the
"DONATE NOW"
button at the upper right of this page.
Advance reservations are required. A ticket reservation for each person is necessary to attend.
Shema Yisrael's Community High Holiday Services have been an Atlanta tradition for seventeen years.
Our unique contemporary worship services are led by Bob Bahr with Cantor Herb Cole and Dr. Eugen Schoenfeld.
All services are held at
Unity
3597 Parkway Lane, Norcross, GA 30092
near Holcomb Bridge and Peachtree Industrial Roads.
Your ticket admits you to all services. At the same time as you reserve tickets you may also remember your loved ones on our Yizkor list and make a contribution to future the work of Shema Yisrael.
The High Holidays for 5776 begin Sunday evening, September 13, 2015 and continue Monday morning September 14, 2015.
Our beautiful Kol Nidre service is Tuesday evening, September 22, 2015 and Yom Kippur is Wednesday, September 23, 2015.
Each evening service begins at 7 PM. Morning services are at 11 AM. Yizkor follows our Yom Kippur morning service at 1:30 PM.
These services are not appropriate for small children and we do not provide child care.
----------
You may print your tickets at home or choose to have your tickets mailed by return mail. Each ticket admits you to all services. Please bring it with you.
Thank you for your interest in
Shema Yisrael. May you be inscribed for a happy and healthy New Year!
---------
Shema Yisrael - The Open Synagogue
The Shema Yisrael Mission
The Shema Yisrael mission is to be a synagogue embracing all that is Jewish.
We seek to nurture an inclusive and caring spiritual community reflecting Klal Yisrael (The Peoplehood of Israel) and are dedicated to the premise that "we can worship G-D in holiness only as we serve one another in love."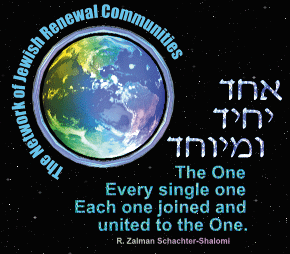 Shema Yisrael is also committed to fostering cooperative efforts to bring together Atlanta Jewry through a wide range of educational, social, and cultural experiences.
Shema Yisrael believes that American Jewry is on the brink of an exciting era. The challenge, as we see it, is whether American Jews, living in the most accepting and generous society in Jewish history, can create dynamic compelling communities that are capable of welcoming everyone.
We seek to be an inclusive and welcoming community for singles, families, and senior adults: for the knowledgeable Jew or the Jew just beginning his or her Jewish journey.
Central to our commitment is the belief that it is possible to create a viable Jewish worship community out of the diverse strands of Jewish experience and that begins with the acceptance of one Jew for another.